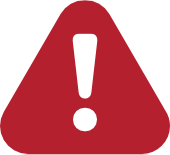 Under Constant Threat?
How do you protect your business from constant cyberthreats?
Hackers work 24/7 — can you keep a constant watch on your systems? If you think hackers are not after your data, think again. Small businesses often represent the easiest targets because most can be easily breached. If your data is compromised, will your customers trust you again?
How does a multi-layered security defense work?
Since threats constantly change, we focus on multiple layers of cybersecurity protection, starting with a strong network perimeter, including managed firewall, active network management, and periodic network inspections. We then add on proactive monitoring of your systems, including anti-malware and anti-virus software, DNS filtering, and anti-spam protection. Finally, we recommend that clients invest in security training for your staff — your team is your first and best line of cyber defense.
What is your risk exposure?
We offer Cybersecurity Risk Assessment services to help you quantify your exposure and understand the actions you can take to gain a strategic upper hand against security threats. We then right-size this advantage for the size and complexity of your business, offering specialized assessments for companies operating under HIPAA, PCI DSS, Sarbanes Oxley, or DFARs regulations.

Assess
We begin by understanding your cybersecurity exposure and prioritizing issues based on threat probability and business impact

Remediate
We eliminate severe security risks by implementing multi-layered defenses and scheduling periodic inspections of your complete IT infrastructure

Manage
We review your cybersecurity defenses daily, report on operational trends monthly, establishing ongoing team training, and conduct spot inspections when needed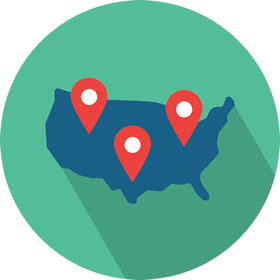 More than 170 locations,
wherever you are.
What makes CMIT Solutions cyber security support different?
Your CMIT Solutions team in Silicon Valley is focus on Cyber Security supporting clients that need to be HIPAA, PCI and NIST compliant. We understand the Cyber Security requirement and we help our clients implement the Cyber Security solutions and monitoring to help them meet their industry compliance. Our team is backed by a North America-based Security Operations Center staff with more than 100 experts operating 24/7/365 as an optional part of your cybersecurity defense. We also inspect network traffic (called deep packet inspection) while reviewing security information and event data as part of our elite service plans.
More than 170 locations and 700 technicians are available to support your business. Have multiple locations or key team members traveling? No problem. We coordinate support anytime, anywhere —every member of CMIT's extended community uses the same business practices, management tools, and ticket tracking systems. Work flows seamlessly through our system for you.

RELIABLE SUPPORT + PROVEN VALUE
Contact us today to learn more about what CMIT offers as Your Technology Team.
"Our line of work is dependent on IT — we can't have any downtime. CMIT has helped us grow from three employees to 20, and they've helped us manage our growth and begin working with remote employees, keeping us all connected."
Michael Mills, President | Broadwing Aviation
Find out how companies succeed with CMIT Solutions.
Leverage Exclusive Partnerships with World-Class Technology Companies