At CMIT Solutions in Silicon Valley Bay Area, owners Todd and Maitjian Welke believe in giving back and supporting the local community. Here are a sample of community non-profit organizations and events that we have contributed to.
The College of Adaptive Arts (CAA) is a cutting edge Bay Area nonprofit paving a new path for turning adults with disabilities into successful contributing citizens through the arts. CMIT has been supporting and contributing to CAA since 2010. Here, CMIT Solutions Silicon Valley's owner Todd Welke at the CAA 3rd annual Golf Tournament on October 13th, 2014 which raised $51,814 for deserving special needs students.

Todd Welke: "Believe it or not, I'm going to jail and I need your help. While it's not a real jail, it's even more important as I'm raising bail to help children and adults with muscle disease in my community who are supported by the vital work of the Muscular Dystrophy Association (MDA). I might not be able to rely on good behavior to get out so that's why I need your help – I need you to donate to my bail! Just click on the donation button to make a secure donation – I know that together we'll Make a Muscle and Make a Difference in the fight against muscle disease" in November 2014.

This is the second year the Welke family has contributed time to help the annual meal packaging effort on hosted by Dr. Robert Martines and Dr. Jeff Reichert of the Chiropractic Wellness Center in Campbell.Shown in the photos are their son Carter and Daughter Allyson Welke helping out in the packing line.

Maitjian Welke supports the great cause lead by Jan Half in his photo who is the Program Director of MOUSE Squad of California whose mission is to empower underserved youth, grades 4 – 12, to learn, lead, create and collaborate with technology, preparing them with skills essential for their academic and career success.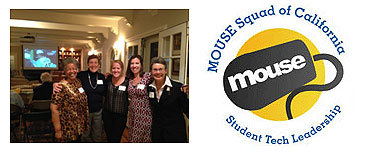 The Welke family has been a big supporter of the Sunday Friends' cause of empowering families in need of breaking the cycle of poverty. Sunday Friends makes it possible for children and parents to earn basic necessities while they contribute to their community, learn life skills, and develop successful futures. Maitjian Welke is shown here helping out a second year in their annual shopping spree events at two Target stores to stock up the Sunday Friends' stores for their family members to shop for Christmas.

Maitjian Welke has been a long time supporter and technology advisor for founder Ari Horie of Women Startup Lab since inception in 2013; she is in the photo here with Ari Horie and Fran Maier, founder of Match.com. Women Startup lab supports women founders and provides them a platform to accelerate. Ari Horie's comment: "Hello Maitjian, I would like to personally thank you for all you've done this year. It's been a fast and furious ride and you have always been there to support us and allow us to grow while riding the bumpy road. Yes, buckle up is the right approach. I know we fell short of some of giving back part but I always appreciated your presence and support, for that I haven't expressed enough my gratitude and again, thank you for you've done for me and for the group. Your contribution have made a difference not only for me and for all the founders who came through our programs."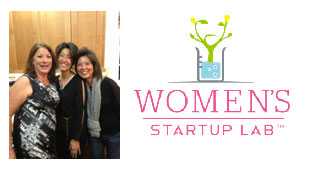 CMIT Solutions support Teen Force by hiring intern from Teen Force and supported this program. Teen Force is a non-profit social enterprise helping solve the foster youth employment crisis by meeting the hiring needs of business.